Audit is one of the most important factors to see if any work is progressing correctly. Let's start with our position from the auditors who perform the audit. The auditor is responsible for the screening of commercial accounts to help prevent fraud in order to protect the interests of the investor. Audit is a very long-running and requires dedication. With the advancement of technology, auditing is becoming increasingly complex and requires IT knowledge due to cybercrime threats.
Today, businesses need third parties to control themselves in their financial analysis. This may lead to a dangerous situation because of the fact that financial secrets have been revealed for businesses.
Due to the presence of Human Factors and current process deficiencies, the audit and accounting process is geared towards the use of blockchain technology. All stakeholders interested in the company's financial statements will benefit from the transparency and reliability of a block of chain technology to provide real-time financial reporting with unprecedented convenience and efficiency. Today I want to inform you about the AUDITCHAIN platform that will help you with your audit by leveraging next-generation technologies. So what is Auditchain? What benefits will it give us? All these questions I have explained below.
WHAT IS AUDITCHAIN?
It is the world's first non-centralized Continuous Audit and real-time financial reporting protocol ecosystem based on the block chain. The platform will provide audit and real-time financial reporting facilities for digital asset assurance and financial disclosure. Issuers of digital assets with Auditchain and the stock markets engaged in their trading will be the biggest beneficiaries of Continuous Audit and real-time financial reporting.
Auditchian, a CPA and certified financial advisor network by the operating system and disclosure, control, financial data control environment helps ensure continuous external verification. DCAREPE is an accounting , auditing and financial reporting platform that consists of cpar, sworn financial advisors, corporate software providers and developers who provide drivers for the development and adoption of the DCARE security and Information protocol. Auditchain will give stakeholders the highest confidence through non-central consensus-based corporate external approval. Auditchain will act as the first practitioners to integrate Dcarpe into digital asset exchange lists and market launch platforms via the API, but will partner with digital asset exchange.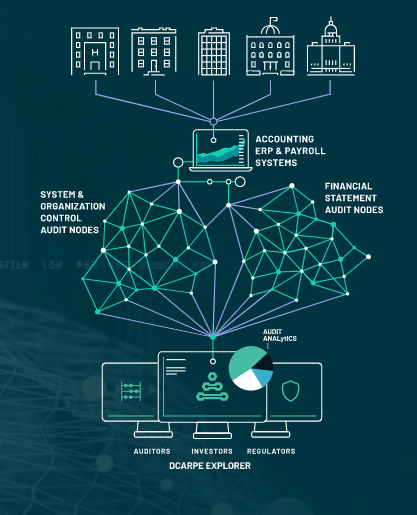 ADVANTAGES OF AUDITCHAIN
The biggest and most important advantage for businesses is that they can provide their security without giving financial data to financial advisors.
Businesses will use Auditchain to collect the debts to be collected for or the time of payment at the right time.
All operations on the platform are performed within the framework of transparency and security provided by block chain. Therefore, the transactions are not subject to loss of data.
Auditchain saves business power.
With platform, businesses will be able to access their financial reports at any time.
Enterprises will easily calculate their income and expense balances without needing any financial advisors.
TOKEN INFORMATION
Token name: AUDT
Token platform: ERC-20
Total token amount: 250 million AUDT
The amount of token to be sold: 100 million AUDT
ROADMAP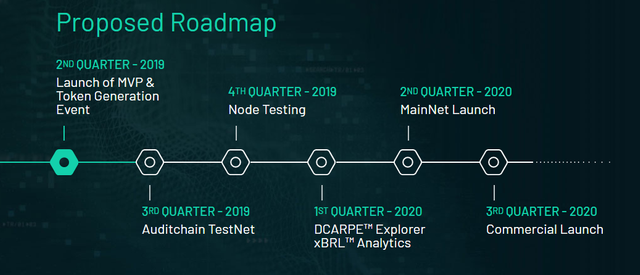 TEAM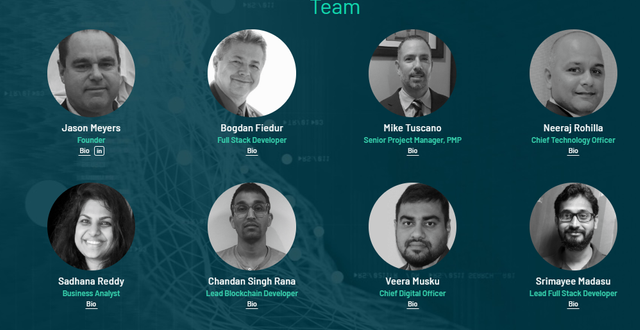 As a result, auditing is very important for businesses. Auditchain is the platform to provide audit and real-time financial reporting facilities for digital asset assurance and financial disclosure. If you want to learn more about the project and join the IEO, you can visit the following pages.
Website : https://auditchain.com/
Whitepaper : https://auditchain.com/Auditchain-Whitepaper.pdf
Ann Thread : https://bitcointalk.org/index.php?topic=5152521.0
Telegram : https://t.me/Auditchain_Community
Facebook : https://www.facebook.com/auditchain/
Twitter : https://twitter.com/auditchain
Medium : https://medium.com/@Auditchain
Reddit : https://www.reddit.com/r/Auditchain
Linkedin : https://www.linkedin.com/company/auditchain
Instagram : https://www.instagram.com/auditchain_official/
Youtube : https://www.youtube.com/channel/UC7NlWkYBlsPRZ26e8e2-yKw
Btt profile link (adempostaci): https://bitcointalk.org/index.php?action=profile;u=1538255